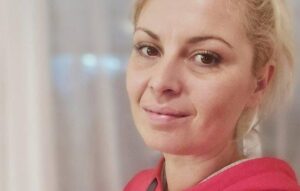 Marina Aničić Spremo – Croatioa, filmdirector
Born in Zagreb, Marina Aničić Spremo earned a degree in Journalism at the Faculty of Political Sciences and was working for years as a radio and TV journalist. In 2015 she continued her professional education and com-pleted the courses in Video Production Programme at the Music Production Academy, Building a Character in Documentary at FadeIn – In Focus, and Film School of the Zagreb Kino Club. Since 2016, she has worked as camera assistant on various projects. At the production company FadeIn's workshop she made her first short documentary film Shepherd, which was screened at several Croatian and international festivals (Kratki na brzinu, Viva Film Festival, Twin Lion International Film festival, AFC Global Fest, San Mauro Film Fest). The same year she participated in the workshop for women documentary filmmakers at the Underhill Fest in Podgorica, Montenegro. In 2016 she also made her first short reportage documentary Spomenak for the Croatian Heritage Foundation. Dubicais her first feature-length documentary, and she is currently working on the reportage documentary with the working title Mandolin and Houses.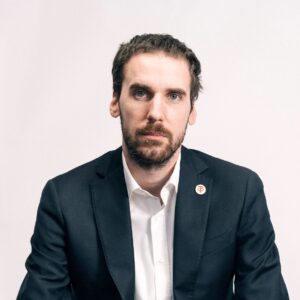 Hadzi-Aleksandar Djurovic – Serbia, filmdirector, writer and producer
Born in Belgrade in 1988. After the third year of high school enrolled directing at the Academy of Arts in Belgrade. Graduated in 2010. From 2011 to 2016 he was assistant professor on departments of TV and film directing. He is founder and producer in production company Aleksandrija Films since 2009. He directed 12 internationally awarded short fiction and documentary films. His debut feature "Love Comes After" had premiere at Belgrade 61st FEST 2013, won award on Beverly Hills Film Festival in category Best Director, and was nominated for Best foreign film and Best director award on NYCIFF in 2013. His short film The "Bloody Lilly of the Valley" was in official selection of 2015 Montreal film festival. Feature Documentary "You Leave, I'll Stay!" was in official 38th Moscow Film Festival Documentary Competition 2016. His short film ""The touch to pain" was in official selection of 62. Cork film festival. Short film "Cuckoo" was in official selection of Houston WorldFest film festival. "A Cross in the Desert" is his second feature film.
Filmography: Marked (2008), After The Rooster`s Crow (2010), Soil (2007-2013) Hibernation (2013), Love Comes After (2013), Stand Down Tragedy (2014), The Bloody Lilly of the Valley (2014), Path (2015), You Leave, I`ll Stay! (2015), Mount of Transfiguration (2016), Hypertension (2016), Only Love Can Save Us (2017), The Touch to Pain (2017), Cuckoo (2017), Third (2019), A Cross in the Desert (2022).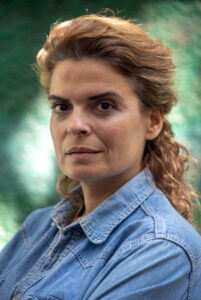 Milena Predić
Born in Pančevo in 1981. Graduated on the Faculty of Dramatic Arts, Belgade, as actress in the class of professor Dragan Petrović. As a freelance artist, she performed on almost all stages of Belgrade's theaters.
Selectied performances:
Čovečice (Slobodan Obradović based on the novel by Ljiljana Bralović) BELEF 2023; Saint Prada (Sanja Mitrović) Bitef Theater; Point before saturation – Techno mass (Stevan Bodroža) Bitef Theater, Puls Lazarevac; Fine Dead Girls (Patrik Lazić) Belgrade Drama Theater; She played significant roles in films and television series.
She was awarded as the best debutant in the film "Saint George Kills the Dragon" at the Film Festival in Niš, awarded as the best actress at the Serbian Film Festival in Chicago, as well as at the International Film Festival in Oman for the film "Cross in the Desert".
She works with production and casting. As a screenwriter she wrote the short film Zalet, which was selected at a large number of international film festivals. In 2019, she produced and wrote the screenplay for the short film "Submission", which received several awards in different categories as best actress or best film about women.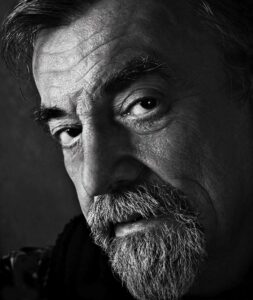 Božidar Zečević – Serbia, film critics and screenwriter
  Born: January 2, 1948, Belgrade, Serbia, SFR Yugoslavia Education: The Theatre, Film and Radio Academy, Belgrade (now Faculty of Dramatic Arts) Occupation: writer, director, screenwriter, critic, theorist, esthetist, pedagogue Božidar Zečević (Belgrade, January 2, 1948) is the leading Serbian filmologist, film historian, dramatist, screenwriter, director, university professor of film analysis, founder and editor-in-chief of the film journal Filmograf.