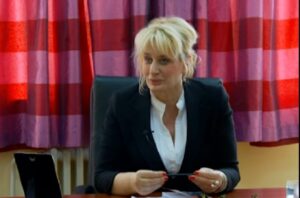 Dr. Sonja Tomović Šundić is a full professor at the Faculty of Political Sciences of the University of Montenegro. Her primary field of study is philosophy and the philosophical disciplines of anthropology, ethics, and aesthetics. Also, within the framework of philosophical anthropology, she deals with political anthropology and cultural anthropology. She has published a large number of scientific papers and books, which are accompanied by a large number of essays and dramatic texts.
Dr Sonja Tomović Šundić je redovni profesor na Fakultetu političkih nauka Univerziteta Crne Gore. Primarna oblast kojom se bavi je filozofija i filozofske discipline antropologija, etika i estetika. Takođe, u okviru filozofske antropologije bavi se političkom antropologijom i kulturnom antropologijom. Objavila je veliki broj naucnih radova i knjiga, kojima se uz naucno-istrazivacki rad prikljucuje i veci broj eseistickih i dramskih tekstova.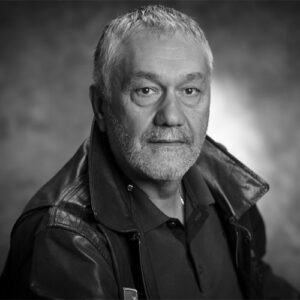 Slobodan Marunovic – as reputable member of the Montenegrin National Theater (CNP), entering Theatre assemble 1982, performed a large number of roles both in the theater and on film, television and radio. The monodrama "Potonja ura Njegoševa" based on the text by Slobodan Tomović, which had premier on May 19, 1988 at CNP, was performed over 1,500 times in so many countries on almost all meridians of the world. He participated in domestic and international festivals, even as director and screenwriter. Lives and works in Podgorica.
Slobodan Marunovic – kao prvak Crnogorskog narodnog pozorišta, čiji je stalni član od 1982. godine, ostvario je veliki broj uloga kako u pozoristu, tako i na filmu, televiziji i radiju. Monodramu "Potonja ura Njegoševa" po tekstu Slobodana Tomovića, čija je premijera bila 19. maja 1988. godine u CNP, izveo je preko 1500 puta u mnogo zemalja na skoro svim meridijanima sveta. Učestvovao je na domaćim i međunarodnim festivalima, baveci se i režijom i pisanjem. Živi i radi u Podgorici.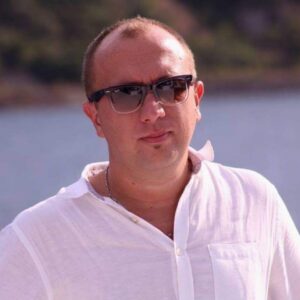 Vuk Markovic was born in Cetinje, where he completed (mathematical and programming major) secondary school. He studied archaeology at the Faculty of Philosophy in Belgrade. In 2009 he enrolled at the Faculty of Dramatic Arts (Department of Film and TV Directing) in Cetinje, completing basic and specialist studies in the class of Dr. Nikola Vukčević. He made several short films, of which the short film 'Equlibrium Vitae' was screened as part of the 'Short Corner' at the Cannes Festival out of selection. Short film 'Reflection' received the Award for directing and a modern approach to the neonoir genre at the Humphrey Bogart Festival in Key Largo, Florida, U.S.A. (2015) together with the Award for Best photography at the Indian Film Festival (2015). He is founder of the production company 'Sidheach Productions', working on many advertising and promoting campaigns.
Vuk Markovic – reditelj, scenarista, producent.