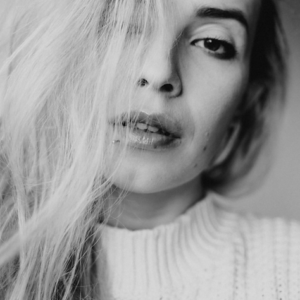 Irena Bajceta
Irena Bajčeta is international photographer and graphic designer. She livs and works in Podgorica.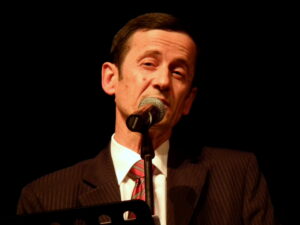 Dragan Koprivica
Prof. PhD Dragan Koprivica was born in Nikšić in 1953. At the Faculty of Philology in Belgrade, he obtained his master's degree in Chekhov, and at the Faculty of Philosophy in Nikšić, he obtained his doctorate in Leonov. He has published studies on Russian literature, including "Russian Nobel Prize Winners". In 1989, he was in charge to translate the play "Three Sisters" for the Collected Works of Chekhov, and in 2018 he translated the novel "The Guest" by Alexander Andreyevich Prokhanov from Russian.
Koprivica retired as a full professor at the university. He was a member of the Federal Congress of the FRY, and a member of the Congress of the Republic of Montenegro. He lives in Podgorica. He is an recognized prose and drama writer, TV screenwriter (to mention Oridjinali by Živko Nikolić), poet, aphorist, literary and theater critic and essayist.
He directs in experimental theater (verbal and non-verbal). So far, he has directed over twenty plays, mostly based on his own texts and ideas. His performances were played in several cities of Montenegro, and at festivals in Montenegro, Serbia, Croatia, Slovenia, Macedonia, as well as in the Czech Republic (Prague) and Egypt (Cairo).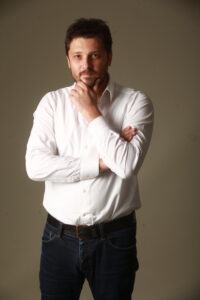 Miljan Gogic
Miljan Gogic graduated Management in Production and Media, at Academy of Arts in Belgrade, in 2010.
In 2014, he started directing and as an author and director he signed several documentaries for which he was awarded more than 10 times at international documentary film festivals in the USA, Russia, Ukraine, Sweden, Montenegro, Serbia, with more.
Since 2017, he has been working as the director of the international documentary film festival in Zajecar, Serbia. He is currently working as executive producer of the movie ,,Usta puna zemlje" by Purisa Djordjevic.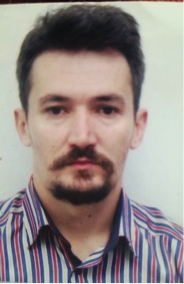 Milo Vučinić
Milo Vučinić was born 21.09. 1985. in Nikšić, where he graduated the high school "Stojan Cerović" and Faculty for Dramatic Arts in Cetinje in September 2021, He is author of four dramatic texts. He was part of the blog team of Bitef 2019 in Belgrade, attended a theater criticism workshop with prof. Ivana Medenica, at the RUTA festival in Podgorica, 2020. He led and coordinated the children's jury at the Kotor Children's Theater Festival in 2021. He was assisting director and dramaturge on several plays, to mention "Who's Afraid of Virginia Woolf", directed by Paolo Madjeli 2020, and "Rani jadi" directed by Petar Pejaković  2021, both produced by the Royal Theater Zetski dom, in Cetinje. He likes the vivid theater, but he also likes the silence of writing.
The drama "Čika Pelin", which he wrote during his first year of study, was published last year in the annual magazine for culture and art "Glasnik", published by the library "Radosav Ljumović" in Podgorica.
Currently he is on Master's studies of theater directing at FDU in Cetinje. In June, 2022, his exanimated play "Melody" (E. Bond) had premiere on the Studio stage, at the Montenegrin National Theater.